Patriots contest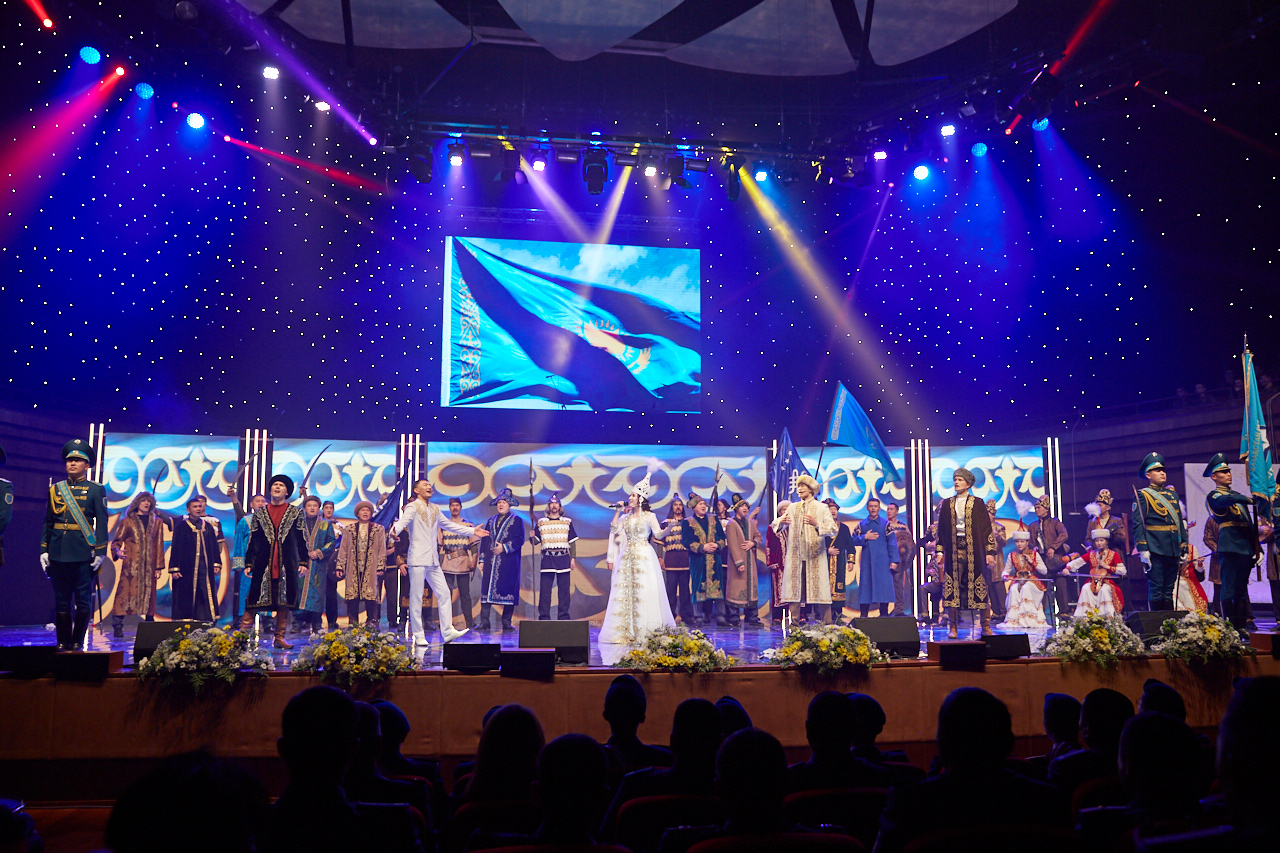 А republican interdepartmental contest «Ruhani zhangyru – patriotism negizi» which organized by the General Prosecutor's Office with support of the Presidental Administration and Committee on Development of languages and Socio-Political Work of the Ministry of Culture and Sports of the Republic of Kazakhstan was held in the Kazakhstan Central Concert Hall.
The event was organized in order to realize the enhancement of the role of the state language and use the Kazakh language in a work and everyday by employees.
State Secretary of the Republic of Kazakhstan Gulshara Abdykalykova started the contest with a fiery speech, congratulated the participants and wished them good luck.
Six teams from representatives of the Prosecutor General's Office, the National Security Committee, the Ministry of Internal Affairs, the Ministry of Defense, the Agency for Civil Service and Anti-Corruption and the State Guard Service took part in the competition.